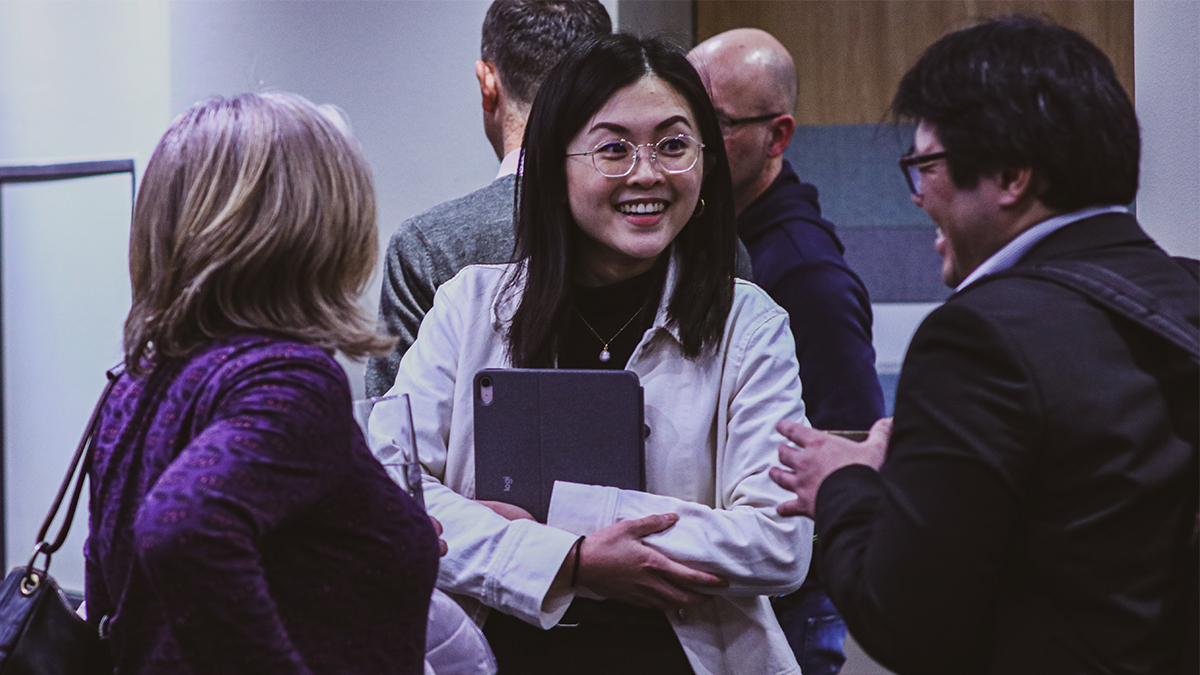 On Friday 10 February 2023, the current cohort of Topol Digital Fellows met at the ICC, Birmingham, for their closing conference.
The conference provided an opportunity for the Fellows to reflect on their work throughout the year and take part in workshops which gave them skills and knowledge to take away after their Fellowship ends.
A packed agenda for the day included workshops covering "carrying on without burning out" and "confidence and consolidation" from our delivery partner TPXImpact, a feedback session, giving the Fellows an opportunity to share their thoughts on the programme, and a panel session with alumni from cohort 2 of the Fellowship.
In advance of the conference, each Fellow produced a poster showcasing their projects that can then be used to present back to their organisation's executive team. These posters were displayed at the venue, so that the Fellows could see their peers' work and discuss their own projects with other attendees.
There were numerous opportunities throughout the day for Fellows to network and reflect on their digital transformation journeys together, and meet as a full cohort for one final time.
The conference ended with a closing speech by Chief Digital and Information Officer at Health Education England and Senior Responsible Officer for the NHS Digital Academy, James Freed. James reflected on the achievements of this cohort and how their efforts to implement digital transformation in the health and care system will be a catalyst for future improvements.
Read more about the Cohort 3 Fellows and their projects.
Cohort 4 of the Topol Digital Fellowships will begin in April, with social care and non-clinical colleagues taking part for the first time.