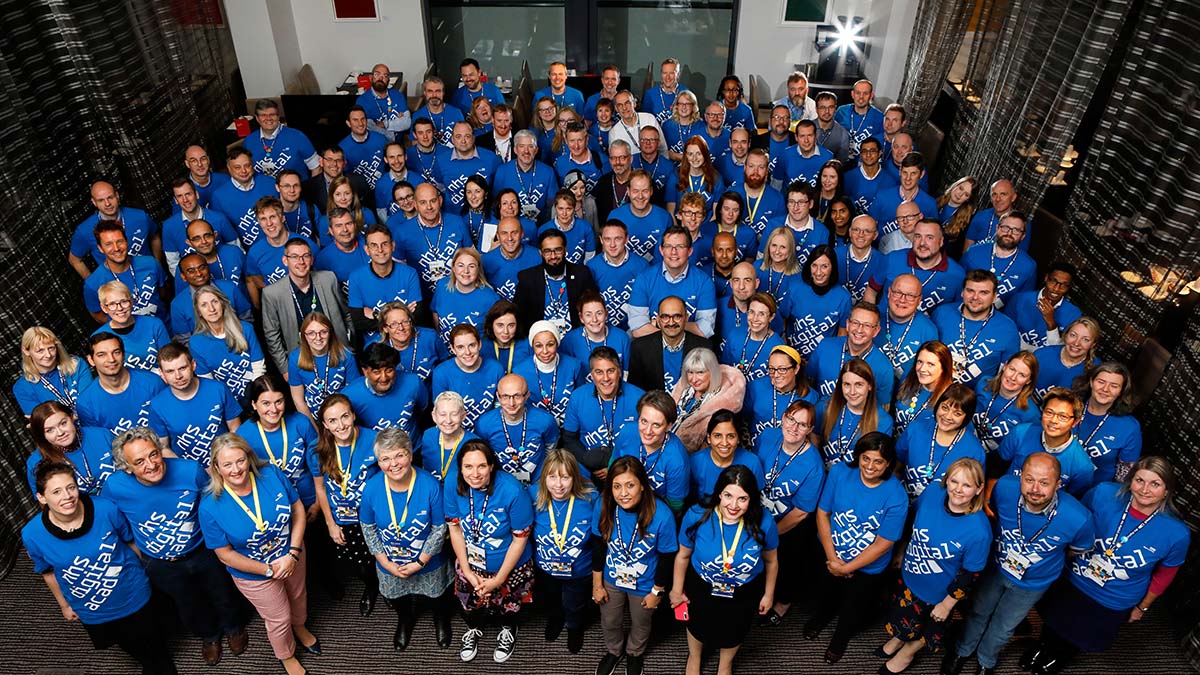 Applications for the NHS Digital Academy's Digital Health Leadership Programme are open to applicants employed in England until 24 March for the next cohort of digital change leaders.
The Digital Health Leadership Programme is a fully accredited 12 month fully accredited Postgraduate Diploma (PGDip) in Digital Health Leadership delivered by Imperial College London, The University of Edinburgh, and HDR UK through a blend of online and in-person learning methods. All components of the programme will be highly engaging for participants supporting both individual learning and creating a vibrant community of digital change leaders.
There are six modules which engage learners in comprehensive and dynamic range of learning:
Essentials of Health Systems
Strategy and transformational change
Health information systems and technologies
User-centred design and citizen driven informatics
Decision support, knowledge management and actionable analytics
a) Principles of leadership b) Leadership in practice
On completion of the PGDip, graduates may go on to study a master's degree (please note this will not be funded centrally).
To support applications to the new cohort, the NHS Digital Academy are running a series of webinars and drop-in sessions where you can gain more information about the assessment criteria and sponsorship requirements. These sessions will be delivered at varying times so that anyone considering applying may gain access to the information available. There will be opportunities to hear from alumni and course leaders who can answer your questions about the course and application process.