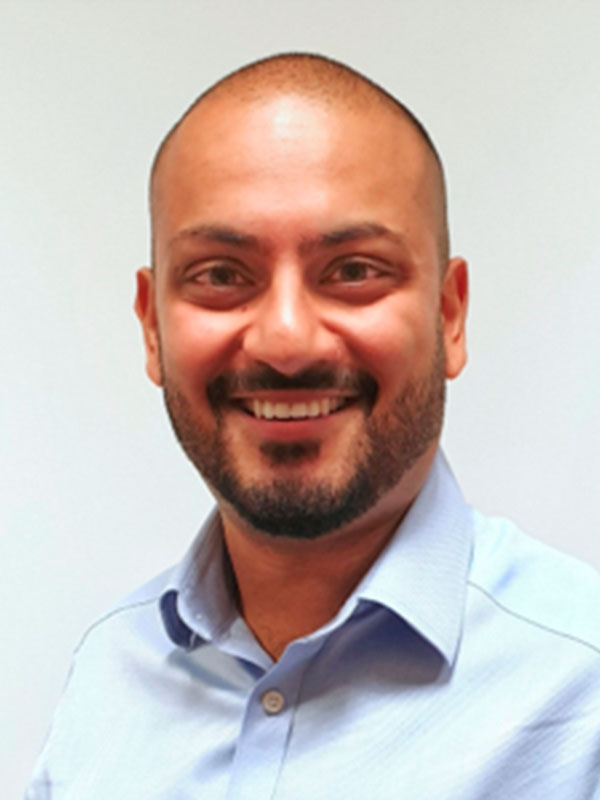 Vinay Chavda
Dentist
University of Birmingham
Biography
I am a Dentist with a range of experience in primary care dentistry, secondary care hospital settings and policy work within NHS England. I qualified from a postgraduate dental course, with a prior degree in Biomedical Materials Science.
During the Topol Fellowship, I aim to place the dental world within the digital world. I have an interest in healthcare improvement and am looking to use digital technology to progress the practice of dentistry: connecting up systems, making working lives easier and safeguarding patients' safety.
Project overview
Radiography within dentistry is a vital element of diagnosis and treatment planning. Dental radiology is used to diagnose the full spectrum of oral and maxillofacial disease, including, but not limited to, dental caries/decay, periodontal disease, pulpal dental infections and oral cancer.
It is currently that estimated that 26% of all x-ray examinations in the UK are taken for dental purposes. In order to keep radiation doses as safe and as low as reasonably practicable the quality of the radiographs and their diagnostic quality need to be optimised.
My project will aim to use machine learning and algorithmic development to produce a system for optimising the full remit of dental radiographs and attaining the maximum scope of their use. The application of similar technology, transferred from existing uses in radiology and histopathology, into primary care dentistry would dramatically increase the user base of this technology.
The technology will benefit each dental consultation as a greater proportion of the clinician's time will be spent communicating with the patient and explaining their treatment plan, as well as impacting  on patient safety and the missed diagnoses of dental disease.
What will help to make digital transformation a reality in the NHS?
Digital transformation within the NHS should be driven by patients' and healthcare workers' needs. This means finding the correct technology for implementation, which has a proven user need and return on investment of time or patient benefit.