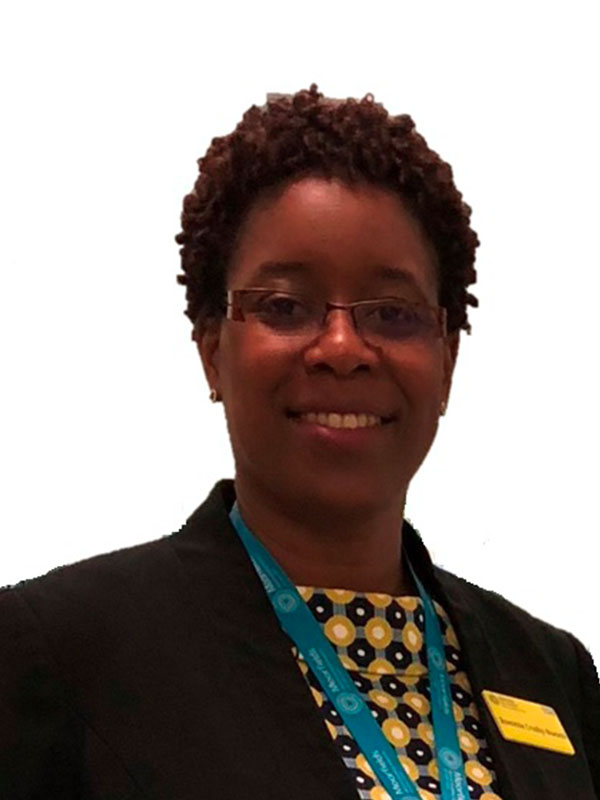 Roxanne Crosby-Nwaobi
Head of Research Nursing
Moorfields Eye Hospital
Biography
I am an ophthalmic nurse researcher and Head of Research Nursing at the NIHR Clinical Research Facility, Moorfields Eye Hospital. I am passionate about improving ophthalmic patient-related outcomes through the modelling of real-world clinical data to deliver personalised medicine.
I sit on the board of the Royal College of Nursing Ophthalmic Nursing Forum and I am a Trustee of the International Glaucoma Association.
I am also a Florence Nightingale scholar and an NIHR 70@70 research leader. I have several peer-reviewed publications and oral/poster presentations at national and international conferences. I am extremely thrilled to be embarking on this new role.
Improving uptake of diabetic eye screening in non-attenders
Diabetic retinopathy accounts for 4% of an estimated 1.93 million people living with sight loss in the UK and 10% of an estimated £2.99 billion of direct healthcare expenditure.
Non-attenders to diabetic eye screening (16.9% of invited patients) are most at risk of sight loss. With the increasing prevalence of diabetes, it is of public health importance to address diabetic eye screening non-attendance in a manner that is both feasible and acceptable to the patient, healthcare professional and the healthcare system.
The proposed project will utilise a cloud-based solution that includes a digitally enabled 'smart clinical history' web-app, that will enable a specialist-level clinical history obtained by community nurses. It further tests feasibility and acceptability of opportunistic DES in non –
attenders using a portable, CE marked, non-mydriatic, automated retinal camera at the GP surgery, with asynchronous transfer of retinal images to a specialist centre (Moorfields Eye Hospital) for grading and reporting. This cloud-based platform has the capability to provide
immediate feedback of the results to the healthcare professional and a patient portal that lends itself to patient education and home monitoring. It is envisaged that this method is likely to improve patient experience, up-skill community nurses in eye health, increase screening uptake and reduce the risk of blindness.
What will help to make digital transformation a reality in the NHS?
Nurses are by far the largest clinical workforce in the NHS with a wealth of knowledge and experience. A key enabler will be early and prolonged engagement with key nursing stakeholders per organisation to facilitate a digital transformation plan.