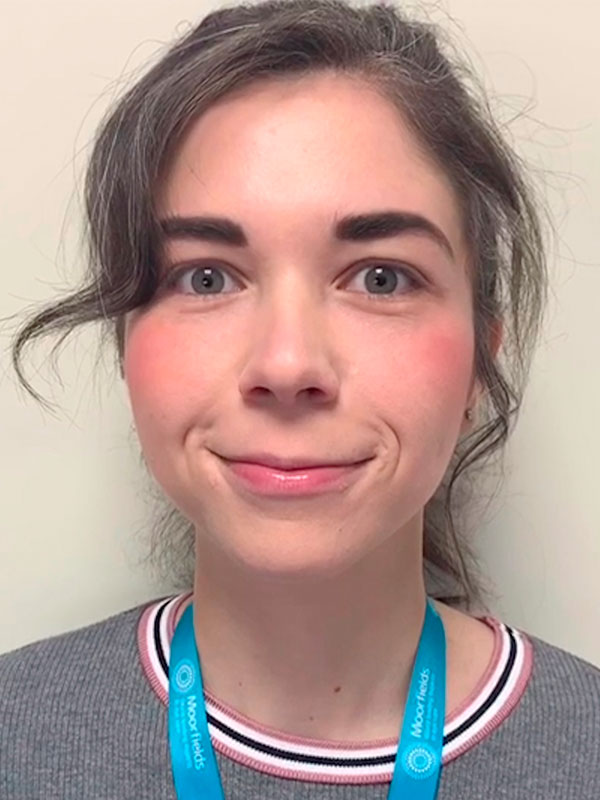 Meriam Islam
Ophthalmology Registrar
Moorfields Eye Hospital
Biography
It is an exciting time for digital technology and the NHS. I have long had a keen interest in the real world applications of digital technology within healthcare, with my interest first being piqued whilst completing my undergraduate medical training in London at Guy's King's and St Thomas' Medical School.
Subsequently, reluctant to leave the city I had come to love, this interest has been nurtured and embraced whilst at Moorfield's Eye Hospital undertaking my Specialty training in Ophthalmology. I am an enthusiastic road cyclist, which occupies as much of my free time as I can spare.
Home monitoring for patients with macular disease: my doctor knows how I'm seeing everyday
My project aims to utilize and empower patients through home monitoring for patients with eye disease. At the core of our project is the belief that through the use of the ubiquitous mobile device, an individual will not only be able to own and direct their personal healthcare needs, but also enable us as healthcare professionals to communicate and assist in their care.
Dynamic fluctuations in chronic eye disease is a valuable dataset that we aim to capture with the use of home monitoring, which would not only reduce a patient's need to attend the hospital but would further enable the collection of high quality data in an intramural setting that would lead the way for personalised and targeted management of an individual's eye care.
Our project involves the use of an app 'Alleye' which is a patient self-monitoring hyperacuity test for the detection and characterization of visual metamorphopsia to aid monitoring their visual function, and therefore disease progression, at home during ongoing treatments. This data would be sent to Moorfield's in real time, and we aim to quantify these results with those results obtained in a virtual clinic setting.
What will help to make digital transformation a reality in the NHS?
I feel that there are two core aspects at the heart of the success of the digital transformation of the NHS. Firstly, people – both staff and patients – need to be engaged and digitally literate with a common goal in mind. Secondly, simplicity is key, which is no mean feat, with Steve Jobs aptly noting: "Simple can be harder than complex. You have to work hard to get your thinking clean to make it simple. But it's worth it in the end because once you get there, you can move mountains."