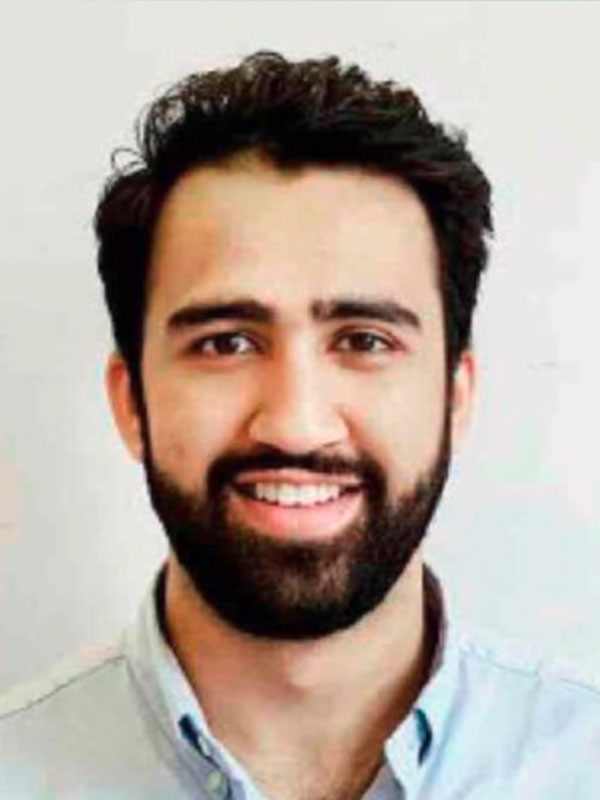 Haris Shuaib
Clinical Scientist
Guy's & St Thomas' NHS Foundation Trust
Biography
I am a registered clinical scientist working as a magnetic resonance physicist at Guy's & St. Thomas' NHS FT after having graduated from the NHS Scientist Training Programme.
Following a successful NHS Digital Pioneer Fellowship with DigitalHealth.London, I have recently been appointed as Digital Lead for the Clinical Imaging and Medical Physics directorate at my Trust, where we have begun work to develop an evaluation framework for clinical AI.
I am also a part-time PhD candidate at the Centre of Neuroimaging Sciences at King's College London, developing a machine learning model to better evaluate treatment response in glioblastoma patients.
Creating an AI-MRI service
The UK is second-to-last in terms of MRI scanners per-capita in the European Union, which has a significant impact on meeting the healthcare needs of the population, in particular when it comes to cancer diagnosis.
One of the issues that exacerbates this issue is the unwarranted variation in MRI service across institutions and even within institutions. The aim of the project is to improve MRI quality and capacity by implementing the first data-driven MRI service in the NHS using in-house developed machine learning and resident expertise in MR Physics, Clinical Computing and one of the highest throughput imaging services in the country.
The project will integrate in-house artifical intelligence software to monitor the quality of images, MRI acquistion protocol monitoring, a ticketing system and existing imaging and clinical information systems in order to drive down acquisition times whilst maintaining or improving quality.
The outcomes of this project will hopefully lead to learnings and software that can be applied to other clinical services in the Trust as well as, more immediately, to other MRI imaging services in the NHS.