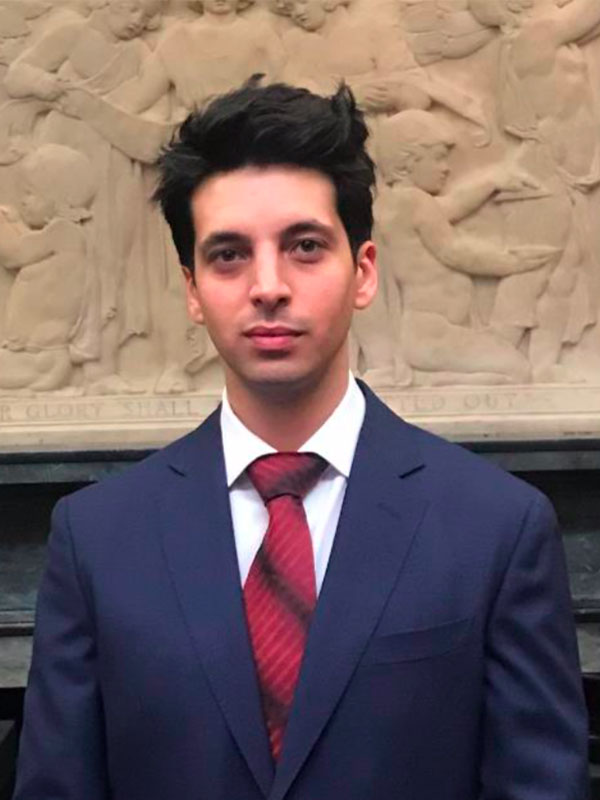 David Zargaran
Core Surgical Trainee in Plastic Surgery
Guy's & St Thomas' NHS Foundation Trust
Biography
I am a Core Surgical Trainee in Plastic Surgery in London. I graduated with Triple Honours in Medicine and First Class Honours in Management from Imperial College London.
Throughout my undergraduate and postgraduate career, I have always enjoyed research and I completed the Academic Foundation Programme with a research focus in metabolic medicine. The experiences in research exposed me to the robust standards and critical appraisal of evidence which have driven advances in healthcare to date. Now, digital technology promises to revolutionise the delivery of care and as clinicians we have a unique opportunity to drive this change.
In addition to the Topol Fellowship, I am also a Fellow of the NHS England Clinical Entrepreneur Programme, enabling me to pursue my great interest in medical innovation. It is a combination of these pursuits that has equipped me with the skills to improve clinical care through evidence-based technological innovation.
Democratising medical education: breaking down the barriers to learning
With the advent of digital pathology, there are unique opportunities to support future training models and multidisciplinary learning; and to do so in a way that addresses some of the current problems and future workforce challenges.
The Topol Review has highlighted the need to adapt to developing technology, and a range of workforce reviews have emphasised the need to provide increasing flexibility during training pathways. These requirements exist against the background of an urgent need to support development of the critically important workforce in pathology.
My project will develop a digital platform to improve and transform learning for this workforce.
What will help to make digital transformation a reality in the NHS?
The most critical element of making digital transformation succeed within the NHS is robust strategic oversight. Strong approaches to empowering front-line staff, effective leadership and consideration towards sustainability will lead to the long-term adoption and successful implementation of digital transformation.